The CDAR Scholarship Tree is your way to donate to the CDAR Scholarship Fund and have your name or inscription memorialized upon our tree wall. The inscription is five lines long with various character limits per line, and will be your way to say congratulations to someone close, memorialize a loved one, or just to have your name on our wall (tree pictured below).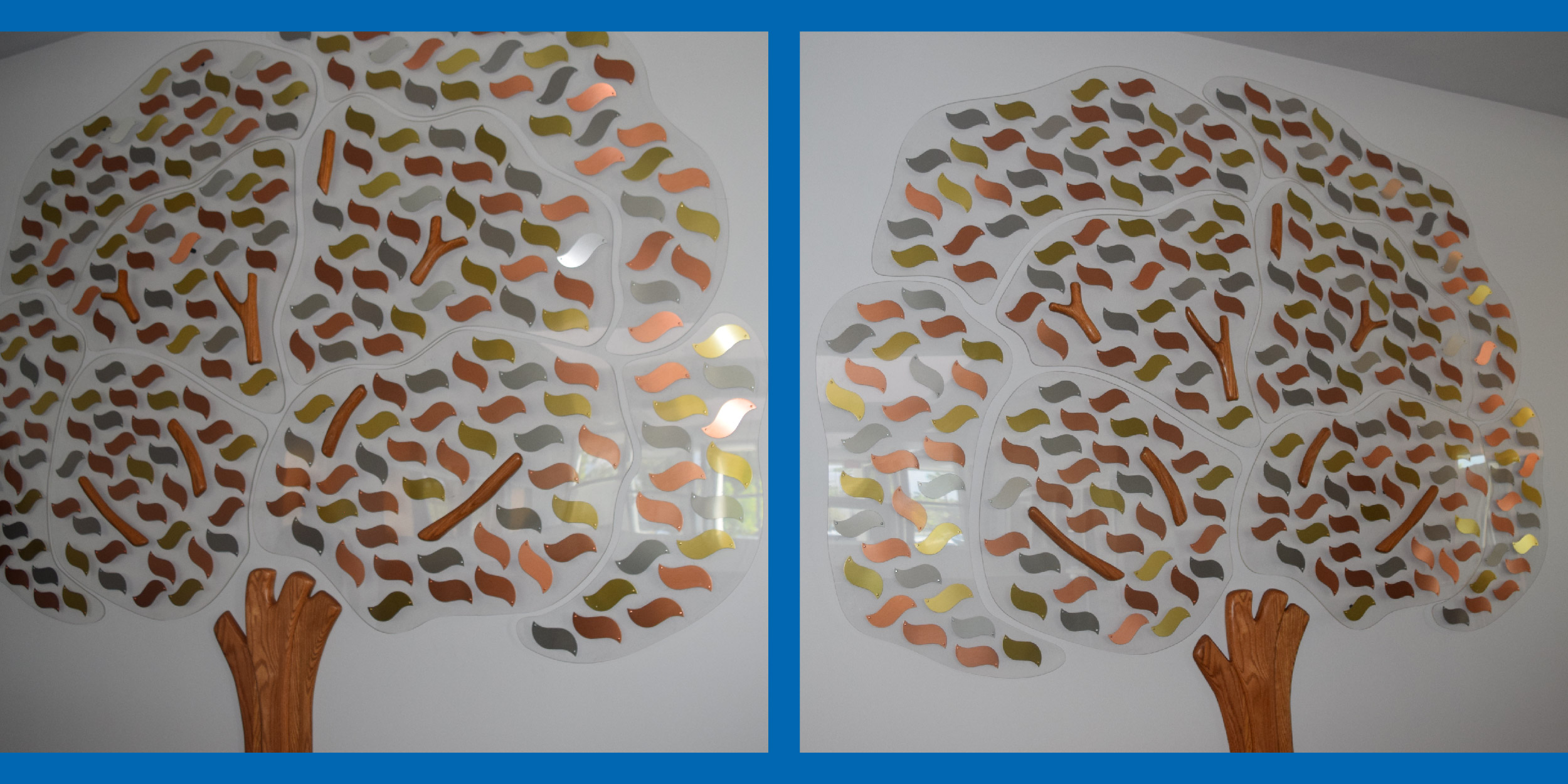 Best of all, the donations collected go towards the CDAR Scholarship Fund, which allows us to give scholarships to high school seniors in the Coachella Valley. There are four levels to donate under: bronze, silver, and gold leaves, and a butterfly level, in which specially designed butterflies will adorn the wall around the tree. The levels are laid out as follows:
• Butterfly: $1,500 Donation (only 25 butterflies are available)
• Gold Leaf: $1,000 Donation (only 75 gold leaves are available)
• Silver Leaf: $500 Donation (only 75 silver leaves are available)
• Bronze Leaf: $250 Donation (only 100 bronze leaves are available)
If you would like to have a leaf or a butterfly on the CDAR Scholarship Tree, please fill out the form here and e-mail it to Aubrey at CDAR or bring it into the office. Remember, all donations for the CDAR Scholarship Tree go directly to the CDAR Scholarship Fund! We thank you for your continued support!